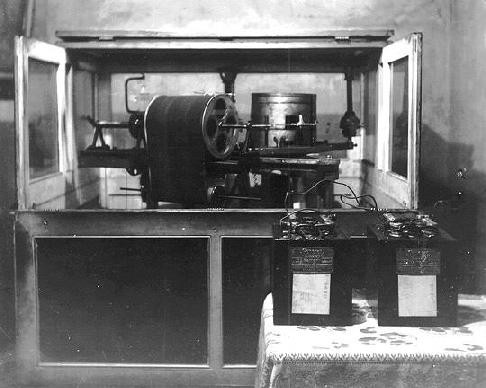 The Wiechert 80 Kg. Horizontal Component Seismograph. Located in the basement of DuBourg Hall at Saint Louis University, the seismograph was installed in 1909 and recorded it's first earthquake on October 9th of that year.
(J. B. Macelwane Archives, Saint Louis University)
This was on of many seismographs installed at Jesuit universities and colleges in 1909, under the impetus of Fr. Frederick L. Odenbach of St. Ignatius College in Cleveland, Ohio. The Wiechert consisted of an inverted pendulum, and recorded the two horizontal components of ground motion on smoked paper, amplifying motions by a factor of 80. The Earthquake Center continues to archive these old recordings.